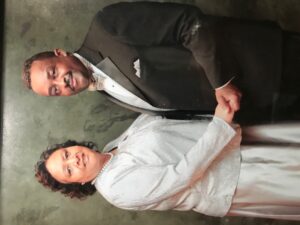 What a pleasure it is to introduce you to our website!

At the Albany Church of God of Prophecy, our doors are wide open to people from all backgrounds, regardless of where they are on their spiritual journey. The Church of God of Prophecy is an all Nations church where everybody is somebody, and Jesus Christ is Lord! Our goal is to infuse life and God's love into people and families through engaging powerful worship services that offer biblical truth.

We invite you to come and share the blessings of God's love with us in demonstration and power of the Holy Spirit. In the words of the Apostle Paul, "We determine not to know anything among you except Jesus Christ and him crucified." Again Paul said, "For there are three that bare record in heaven, the Father, the Word, and the Holy Ghost: and these three are one."

We are a church that's alive and vibrant, striving to become the kind of church described in the Bible, where there's biblical teaching, heart-felt worship, true spiritual relationships, constant prayer, and compassionate care for those in need.

So, if you are in search for a Word of Truth and investigating the claims of Jesus Christ, allow us to help you in your search. Here you will be able as a committed Christ-follower to sink the roots of your faith even deeper.

Now unto him that is able to keep you from falling, and to present you faultless before the presence of his glory with exceeding joy, to the only wise God our Saviour, be glory and majesty, dominion and power, both now and ever. Amen. (Jude 1: 24-25)
Bishop Timothy and First Lady Barbara Scotton